Unusual Places
9 Unreal Sci-Fi Landscapes That actually exist on Earth
Socotra Island, Yemen
Socotra, it is located in the Arabian Sea, about 150 miles off the Horn of Africa.  The symbol of Socrates Island is the umbrella-shaped Dragon Blood Tree.
The Doorway to Hell, Turkmenistan
It is located in the middle of the Karakum Desert. The scientists put up a drilling tool to acquire the gas reserve. The ground collapsed into the wide crater. Large quantities of lethal methane gas came out. Scientists decided to burn it off by releasing methane gas into the crater leaving a mark.
Hobbiton, New Zealand
The town of Matamata was the location for the Lord of the Rings trilogy, the government decided to leave the Hobbit holes built on location as tourist attractions. Go and see for yourself the Shire where Frodo and Sam Gamgee leave in search of the ring which Gollum obtained by murder and made him crazy.
Cano Cristales, the world's most beautiful river
This river is created by algae produced colors. Caño Cristales has been referred to as the "river of five colors," "river that ran away from paradise," and "world's most beautiful river."
Igloo Village, Finnish Lapland
Igloo Village with its unique glass and Snow Igloos. Guests experience the peace of sleeping and watch the Northern Lights from the comforts of a warm bed.
Neuschwanstein, the real Cinderella Castle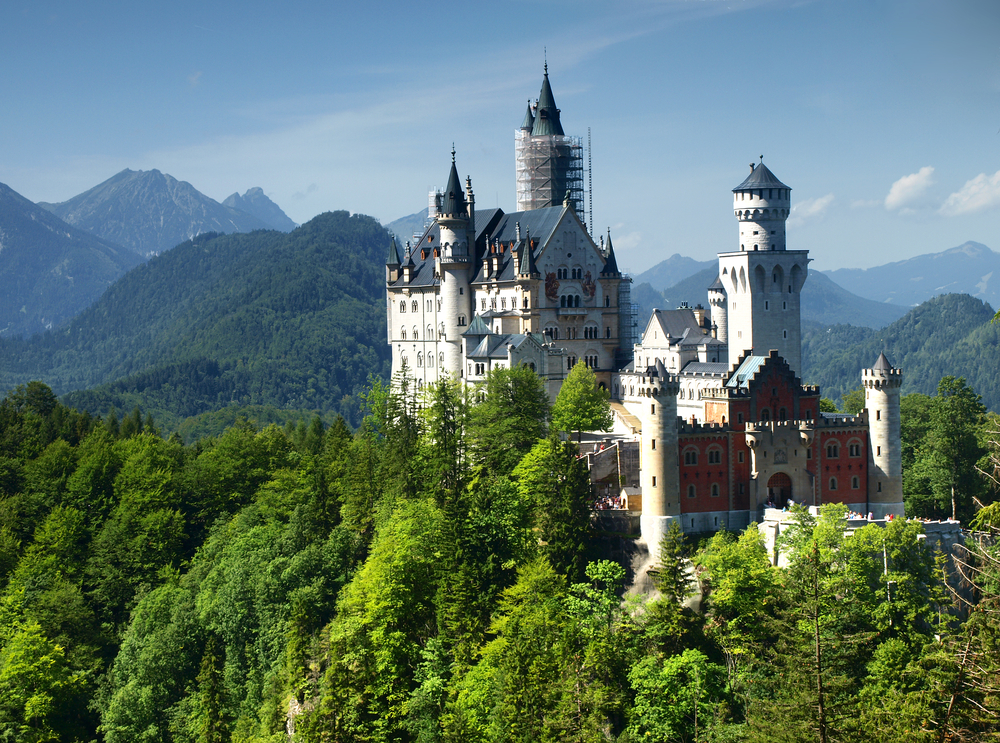 This 19th-century palace is located in southwest Bavaria Germany. It was commissioned by the Ludwig II of Bavaria.
The Temple Cave, Borneo
This one is called the Batu Caves. In the depth of the cave lies this mysterious Hindu temple.
The Crooked Forest
The town of New Czarnowo, Poland is home to a forest where pine trees show large bends in the bottom of their trunks, before growing straight up as normal.
Majlis al Jinn, the Cave of Wonders
Majlis al Jinn is the second largest chamber cave in the world, its entry is a small opening in the desert above and a drop of over 150m.
These locations will leave you feeling like you are not on earth; very reminiscent of those imagined sci-fi landscapes yet real. If you happen to be in any of these countries or are planning to travel, these are places you may consider.